Image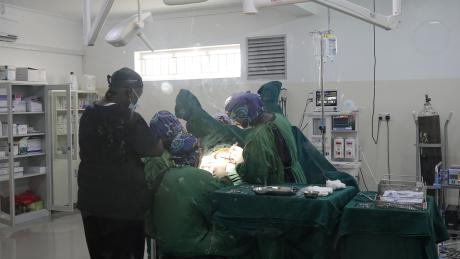 Photo Credit: Damalie Hirwa
In the heart of Soroti district is a hospital that has become a sanctuary for women and girls who suffer one of the most stigmatising health conditions. Terrewode Women's Community Hospital is dedicating its efforts in providing sophisticated fistula surgeries to Ugandan women, and women from across the region.
Terrewode hospital was birthed by a then 16-year-old Alice Emasu Seruyange, who lost four of her teenage classmates to haemorrhage during or after childbirth.
Image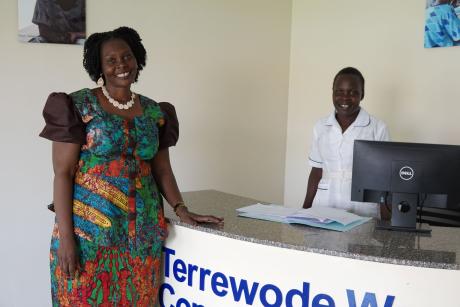 Photo Credit: Damalie Hirwa
Alice Emasu Seruyange (left) the brain behind Terrewode Women's Community Hospital
Mission Aviation Fellowship is pleased to be part of the work Terrewode is doing, to provide both emergency and selective surgeries to the most marginalized group of people in the Ugandan society.
"For me this is some of the most important work that we do because it offers support to some of the most vulnerable people in the world. Where others let these women down, MAF is available and very happy to support any efforts that will help turn their lives around for good," said Ruth Jack, MAF Uganda's Country Director.
The fistula burden in Uganda lies at two thousand annual incidents and about two hundred thousand women live with fistula.
A fistula is an abnormal connection between two body parts, such as an organ or blood vessel and another structure.
"The intention of this hospital is to reduce the long wait of obstetric fistula treatment for women. We want for women, if they should suffer a fistula, they should access treatment as quickly as possible, but we are also concerned about quality of care" Alice Emasu – director Terrewode Women Hospital said.
Image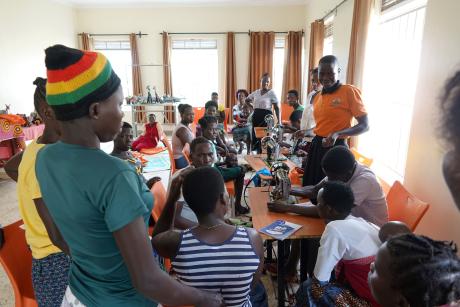 Photo Credit: Damalie Hirwa
The women are trained to weave, to tailor, among other skills
The facility that was built five years ago does not only offer surgeries with some of the best doctors, but also provides meals for the patients, in addition to their unique holistic approach to care where women who are recovering are taught life skills like, weaving, making sandals, sewing and others.
"We want for everything to be about the patient, not about money, whether in admin or health workers and across the board," Alice says.  
This is absolutely commendable in a country where patients cannot access basic drugs from public hospitals.
With four surgeries being done a day on average, there's hope for closing the gap of the annual incidents of 2000 fistula cases. This pattern is however sometimes deterred by complex emergency surgeries that may allow for only a single surgery a day.
"There's fistula backlog in Uganda, which we believe we have significantly reduced since we started Terrewode. Some of the women we are operating have lived with fistula for over 10 years. We also support and organise fistula camps that we take to different places across the country" Alice adds.
"With obstetrics, unless you intervene on time, you either lose the mother or the baby, or even both in worst case scenarios," said Doctor Fekade Ayenechew the Ethiopian surgeon, who comes to Terrewode every quarter, to train younger Ugandan surgeons to manage these cases. Doctor Fekade focus is to build capacities for local doctors to manage these cases on their own in the near future.
Image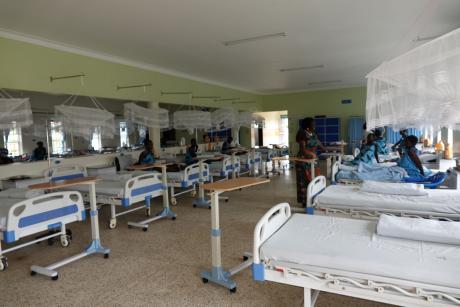 Photo Credit: Damalie Hirwa
Admission ward where women in recovery are kept
Doctor Mary Aono, Terrewode's medical director, says that so many of these women lose their productive years due to fistula, to see their lives turnaround is a miracle. It takes about two weeks for a patient to recover after a fistula surgery.
"When these women are repaired, they are happy within two hours of repairing. The results are instant."
Doctor Aono says that some women have lost their uteruses to fistula. They also try to avoid taking in fluids because then they would have to pass urine more often, which equally damages other body organs. One of the major challenges that come with the complication is stigma.    
MAF flights help Terrewode doctors and other staff member and partners to be able to reach Soroti, where the hospital is located, in a fast manner, especially in cases where there are emergency surgery needs.
A MAF flight is able to get to Soroti in less than an hour, while traveling to the same place by road is rarely less than 6 hours.
While all public regional referral hospitals in Uganda should have gained the capacity to repair fistulas, the reality is quite different.
Terrewode women hospital is the only specialised fistula hospital in Uganda, and one of the few in East Africa.   
Image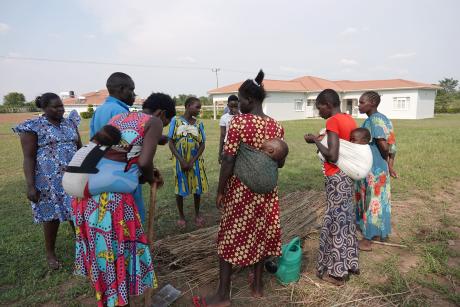 Photo Credit: Damalie Hirwa
Women who have recovered are equipped with farming skills to earn a living