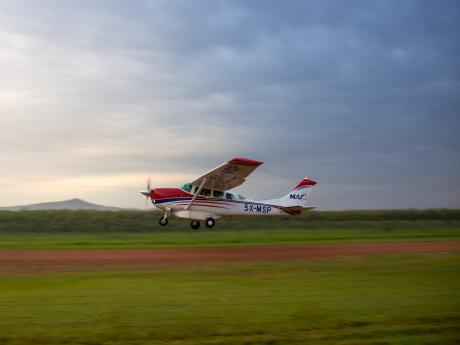 Photo: Mark & Kelly Hewes
Cessna 206
Our Cessna 206 can carry up to 380kg of freight or passengers, dependant on fuel requirements. The rugged 206 is specifically configured to enable it to take off and land at shorter airstrips.
Single engine piston aircraft
Carries 3-4 passengers / 380kg
Cruising speed 240km/h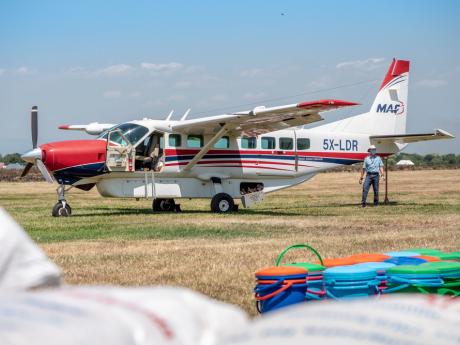 Photo: Dave Forney
Cessna 208 Caravan
Our turbine powered Cessna 208s have the capacity for up to 12 passengers or larger amounts of cargo. Fitted with a pod underneath, there is room for passengers and freight to be carried simultaneously. Its short field take-off and landing capabilities make it ideal for accessing the smaller airfields in remoter areas of Uganda.
Single engined turbine aircraft
Carries up to 12 passengers / 1000kg
Cruising speed 270km/h