MAF's Vision   
To see isolated people changed by the love of Christ
MAF's Mission
Serving together to bring help, hope and healing through aviation
Image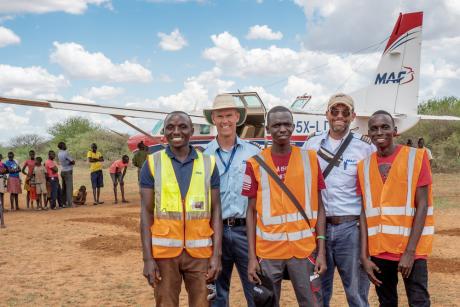 Photo: Dave Forney
MAF in Uganda
MAF has operated in Uganda since 1986 and works in partnership with national church groups, mission groups, development and relief agencies and other non-governmental organisations (NGOs). We currently have five aircraft and 67 dedicated personnel serving over 200 organisations with travel, logistical and technical needs.
Image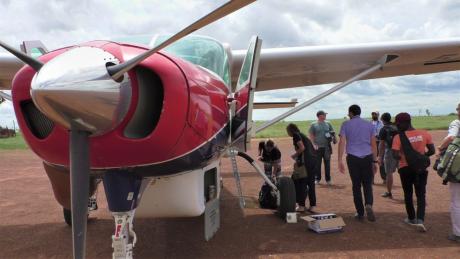 Photo: Jill Vine
Fact File: Uganda
Uganda is a landlocked country, located in East Africa. It is bordered to the east by Kenya, to the north by South Sudan, to the west by the Democratic Republic of the Congo, to the south-west by Rwanda, and to the south by Tanzania, and it includes a significant portion of Lake Victoria. Despite making enormous progress in reducing poverty right across the country, Uganda relies heavily on the support of foreign aid.
Along with the needs of the people in Uganda itself, the country currently plays host to more than a million refugees from South Sudan and the Democratic Republic of Congo, resulting in many people in desperate need.
MAF planes provide timely transport to aid workers who are able to provide assistance to those in need. We also support ministry to local and displaced persons in South Sudan and East DRC.