Image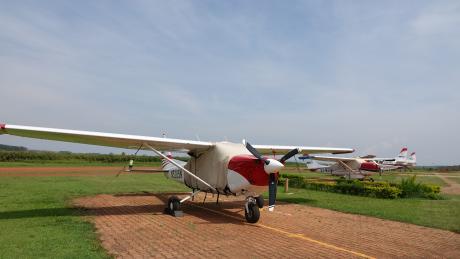 Photo Credit: Damalie Hirwa
Mission Aviation Fellowship Uganda is responding to the needs of refugees by rolling out shuttle flights to the western and southwestern part of Uganda.
The shuttle that is slated to start on September 19, 2023, will rotate around airstrips in that region, including Mbarara, Kihihi, Kasese, Kinyara, Kisoro and Fort Portal.
MAF Uganda country director Ruth Jack explains this shuttle service is very important because it would meet demand from humanitarian organisations helping refugees crossing the border.
"Our customers have been asking why we do not have a shuttle to southwestern Uganda, and so it is something the programme has thought about for a long time," she said.
It takes about five hours to travel to Mbarara by road, while it takes only 40 minutes by air. On the other hand, it takes nearly 12 hours to drive to Kisoro, while it takes only an hour to fly there.
"The reason I think there's a demand is that there's a large influx of refugees accessing Uganda through Kisoro from the Democratic Republic of Congo and many humanitarian organisations need our service to fly them there," said Ruth.
"This is a pilot project, and we need to test if it works."
The southwestern shuttle will operate two days a week, on Tuesday and on Friday.
MAF has served in Uganda since 1986, with shuttles to northern, eastern and west Nile regions, going on Monday, Wednesday and Friday.
Another shuttle goes out to Yambio in South Sudan every Thursday.
Image