Image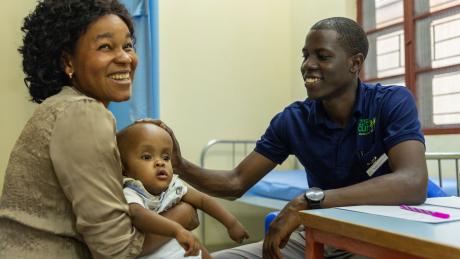 Photo Credit: CURE Children's Hospital
CURE Uganda hospital has applauded Mission Aviation Fellowship for its role in supporting their first ever mobile clinic for children suffering from hydrocephalus and spina bifida in South Sudan.
MAF flew a team of 10 health workers to South Sudan on May 4 2023, where CURE carried out free specialised surgeries to children whose families are unable to afford treatment.
Isaac Ddamulira, a doctor at CURE, expressed gratitude for the collaboration between MAF and CURE.
"Without the support of MAF, it is uncertain whether this clinic would have taken place," he said.
This initiative aimed at assessing the urgent needs of patients suffering from hydrocephalus or spina bifida and provide them with essential medical care.
Image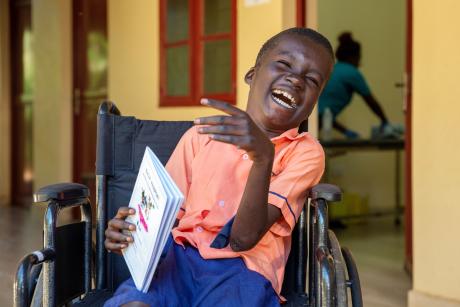 Photo Credit: CURE Children's Hospital
Due to the lack of neurological hospitals in South Sudan, Usratuna, an NGO in Juba's Central Equatorial State together with CURE Uganda, are partnering to provide surgeries for hydrocephalus and spina bifida. CURE treats the patients, while Usratuna provides continued care, including medication and rehabilitation.
Matteo Ghini, the project coordinator at Usratuna says, "Here in South Sudan, the number of children with hydrocephalus is alarmingly high, and there is still a significant need for awareness among the population."
During the eight-hour clinic held in Juba, the medical team provided care for a total of 43 patients, with eight of them being referred to CURE Uganda for surgical intervention. Additionally, they took the opportunity to share the gospel with 22 individuals, where 12 of them made decision to receive Christ as their personal Lord and Saviour.
"Based on the numbers we have seen, it exceeds our expectations, indicating that there are likely many more patients who have yet to benefit from a clinic like this," said Dr Ddamulira. "Most of the patients I assessed during this clinic required immediate surgical intervention."
According to Dr Ddamulira, failure for these children to have urgent attention could lead to severe disability, and in the worst-case scenario, death.
For CURE to be able to fly to South Sudan to carry out these procedures is a big relief to parents who can't afford moving to Uganda for treatment.
Image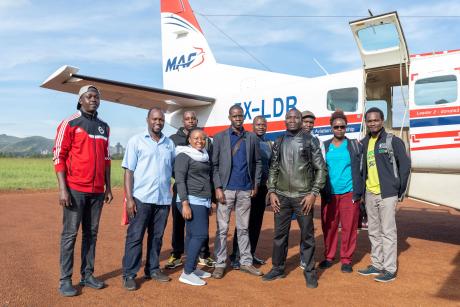 Photo Credit: CURE Children's Hospital
While medical professionals attended to patients during the clinic, Pastor Fred Wangwa, the Spiritual Director at CURE Uganda, provided support to those waiting for treatment. Pastor Wangwa shared the message of peace with God, drawing inspiration from the book of Romans 5. He encouraged individuals to seek peace with God, saying that is how they will have inner peace and harmony with others.
"The invaluable partnership between MAF and CURE has made a tremendous difference in the lives of these vulnerable children and their families," he said.
"We cannot underestimate the profound impact this has made. What would the story of these children be if MAF and CURE were not piloting these flights and organising these clinics?"
The CURE team was challenged to continue doing these clinics basing on the need they were faced with on the pilot clinic