Image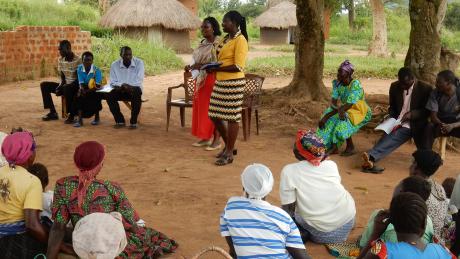 Jill Vine chats to Sheila Kengingo from We See Hope as they fly on the MAF Uganda northern shuttle from Gulu to Kajjansi 
Working for We See Hope is more than just a job for Sheila who has been working for the organisation since 2016. WSH is a UK-based organisation partnering with Oasis, ACET (Aids Care Education Training) and their original founders, Phil & Wendy from the Salvation Army who brought the organisation into being.
'We mainly help orphaned and vulnerable children. We've designed five interventions that help address emergency needs and take vulnerable children from strength to strength. These are based across Uganda in Gulu, Pader, Mbale, Sironko, Manafa, Forte Portal, Kyenjojo and Ntoroko. I fly with MAf every quarter and we also fly in international supporters every second month. MAF is very supportive.  Once I found MAF was overbooked and experienced first-hand how much harder it is to have to drive eight hours instead of one.'
Once I found MAF was overbooked and experienced first-hand how much harder it is to have to drive eight hours instead of one.
Image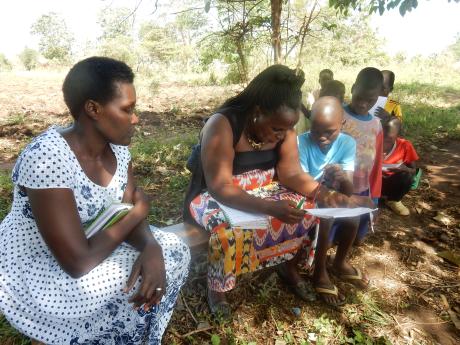 Photo: Sheila Kengingo
The interventions WSH have established are making long term impact in thousands of children's lives who would have been left with very uncertain endings without the vision of aptly named, We See Hope. This impressive organisation has collaborated with 106 partners across 13 countries in Africa, running programmes in over 2,000 communities and so far have reached over 675,000 children and 90,000 parents, guardians and community volunteers!
Childs Rights & Child Rights Club
These clubs have been designed for gathering kids who have dropped out of school to teach them about rights and responsibilities. They're given help with setting up small income generating projects which they use to buy school uniforms and equipment to enable them to return to school. Sheila went onto explain, 'We're working with seven schools with 40 kids in each club. We work alongside the schools for three years and implement a patron, matron, and a child desk help officer in each, all helping the kids become sustainable.  Once the clubs are established, we then move on to another community.'  WSH have seen how communities are being radically changed from this formula.
Psychosocial Support
Another arm of WSH's five step intervention is their Orphan & Psychosocial Support groups who also find orphaned and vulnerable children in Gulu to meet with every week to teach the kids how to solve their problems using the PSS tools. These tools help them to solve challenges affecting them as a group. The project helps meet their basic needs and provide follow up with home visits, support guidance and counselling.
VIP (Village Improvement Program)
The caregivers from the clubs and the PSS groups meet in seven groups and are taught about savings and loans. Community micro loans are distributed to help solve problems for the kids and also for the caregivers and other leaders. WSH watch over these groups for accountability for three years but after that the micro loan groups run on their own and this strategy has proven to work bringing great empowerment into the communities and consequently stability for the children involved.
Vocational Training
Children that can't continue to secondary schools are enrolled in courses for vocational training offering useful community industries, like tailoring, hairdressing, welding, carpentry, building and cookery etc. At the end of their training they are given start up tool kits to begin business centres and then they themselves help to enrol other vulnerable kids.
Child Headed Household Support
CHHS has been established for orphans who haven't any parents or caregivers and struggle to raise school fees or basic needs. These children are identified through the clubs or PSS. They are offered income generating projects (e.g. raising pigs or goats) with a mentor to watch over and help bring them to independence. The mentors have helped the children set up gardens for produce, built houses and have generally supported and given them short and long-term goals for their futures.'

It's no wonder Sheila ended her conversation saying, 'I love my work. It requires a lot of passion, but it gives me great joy.'
Story Jill Vine