Image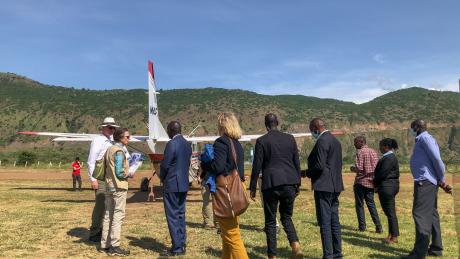 Dave
Mission Aviation Fellowship values every passenger but the team in Uganda were leaving nothing to chance when the Princess Royal travelled with us on two consecutive days.
Firstly, some parts of Kajjansi Airstrip, the home of Mission Aviation Fellowship Uganda won themselves a face lift to prepare a welcome fit for a Princess.
The most challenging work behind the scenes was the level of security, with great care taken at every level.
The expectation from the MAF Uganda staff was probably the most interesting part. Several of them were quietly practising how they would take a bow or curtsy when she approached.
Sam, one of the members on the security team, was having a hearty conversation with the Princess. Guess what they talked about?
The princess wished that security allowed her to walk a good distance to her waiting convoy. Not after an hour in the skies.
The simplicity in the way Princess Anne carried herself is probably everyone's lasting impression.
Her MAF pilot, Captain Dave, said the special guest took the flying conditions in her stride.
Dave was fascinated by the Princess' ability to do so much at the age of 72.
Nearly all passengers that use MAF services prefer it to other airlines for two reasons: safety and affordability.
After all that hard work and preparation, the MAF Uganda team celebrated the successful visit with Country Director Ruth organising chocolate doughnuts for a job well done.
Image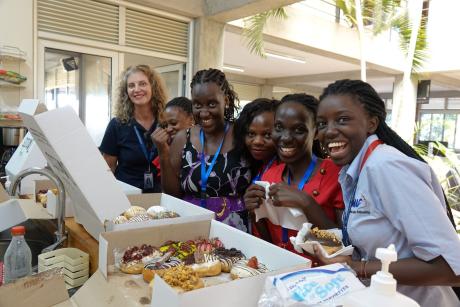 Damalie Hirwa
Ground Ops team share doughnuts for a job well done