Image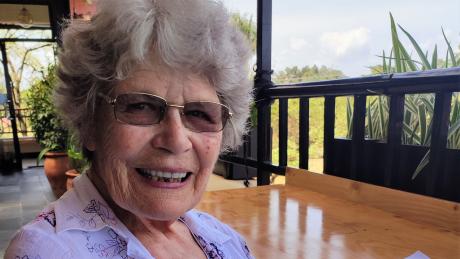 Photo: Jill Vine
MAF has had a long relationship alongside Maud Kells who has flown with MAF many times since the 70s; Maud estimates flying with us 17 times every year since 2004. 

Jill Vine was privileged to meet Maud in Kampala the same week war was breaking out in Ukraine. Listening to Maud's story reminded her what courage looks like in times of uncertainty. 
Interview and photos Jill Vine
Maud Kells was born on 1 April 1939, the year World War II started. She would do six-month stints, on and off between Mulita and Ireland, from 2015 onwards until officially retiring in 2018. 'I tried to return in 2019 but due to Covid was unable until 2020. I handed over the hospital to locals, who are doing their best and many lives are being saved...so many patients have been led to the Lord. The school has doubled to 700 students so I'm going out to see how we can expand the buildings and want to bring encouragement and medical supplies.' 
Maud had a lot of drama getting out here this time including a sizeable donation that went missing in transit but a lot of prayer around the world was answered when the case finally turned up a week later. 'This is my last time returning to EDRC, but I've said that before.'  
Maud explained what enabled her to not suffer culture shock over the years, moving back and forth between EDRC and Ireland, and also not giving up. 'If you're going into a difficult situation you have to have a positive mindset. I've been asked how I adjust when I'm going into remote places with totally different cultures. My answer is that 'It's going to be difficult, but I have a mindset, even when I'm coming back the other way to a western culture.' Maud backed up her 'mindset' demeanour with Proverbs 4: 23, 'Guard your mind because out of it flow the issues of life.'
Decades of nursing in war-torn Congo
Maud was awarded an OBE for her extensive work with World Evangelisation for Christ (WEC) in the EDRC and had her book published, 'An Open Door' which she based on the word in Rev 3:8, 'See, I have placed before you an open door that no one can shut.' The book describes Maud's years of banging on this oscillating door, beginning in 1968 when she first sailed two weeks to the Congo.
Maud continued to go in and out of EDRC escaping various wars that would break out, for many decades, leading midwifery training, extending the hospital, clinic and schools she tenaciously helped to build. Little did she know that she would come close to death's door later in 2015.
Shot by bandits
'In 2015 I was called to help with an emergency caesarean surgery but told the staff to go ahead and call me if they really needed my help. I heard a knock at the door and a man said, 'An emergency maternity surgery needs you.' I spoke through the shutter & told him someone was already helping. I went to my back door to ask my night guard what the emergency was. He had no idea what I was talking about. I went back with the guard down the side of my house when suddenly two camouflaged and masked bandits grabbed the night guard and the other pointed a gun at me. 'At first, I was stunned but then I thought 'He's not getting the better of me' and I reached for the gun but he pulled the trigger twice. Two bullets went straight through my shoulder. I pressed against the wall to reduce the bleeding front and back and cried out, but no one came for about 10 minutes, which felt like an eternity. My neighbours brought me inside where I collapsed on the floor. I was in and out of consciousness so couldn't use my sat phone, so they had to walk 30 miles to get help and phone MAF. I was completely unconscious when a MAF plane came 12 hours after I had been shot because of this long walk and bad weather. MAF flew me out to a hospital for a week and then the Cadds, Streids and Jackson families [MAF staff] lovingly took care of me at the MAF base. A doctor brought blood from Nebobongo and then I stayed with him for another three weeks of recovery before flying home to Ireland where they discovered I had two vertebrae missing and a fractured rib.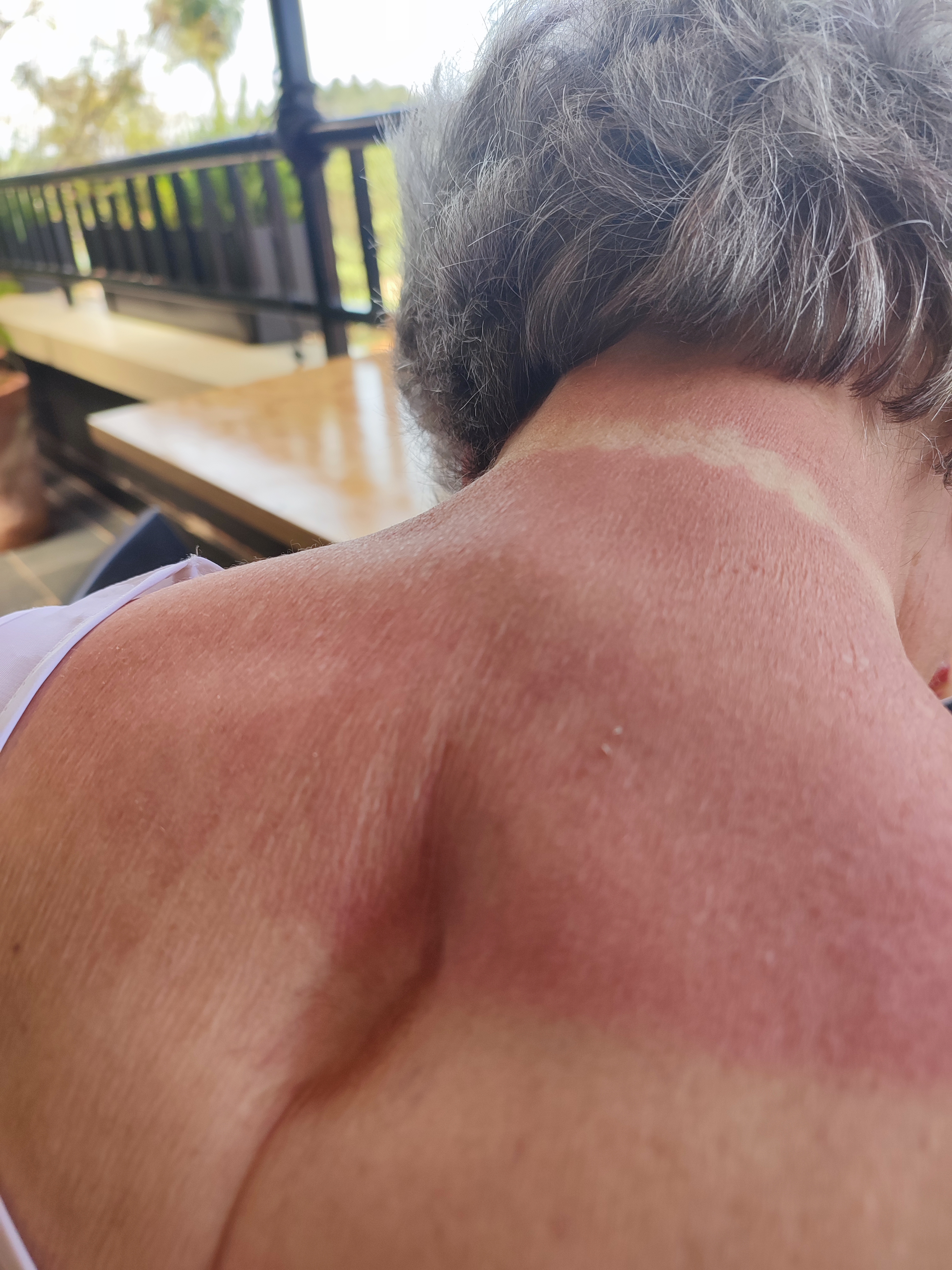 'I prayed about coming back and received promises from God that He would keep me safe from Isaiah 41:10 'So do not fear, for I am with you; do not be dismayed, for I am your God. I will strengthen you and help you; I will uphold you with my righteous right hand.' Also Joshua 1:9: 'Have I not commanded you? Be strong and courageous. Do not be afraid; do not be discouraged, for the Lord your God will be with you wherever you go.' When I returned later the same year I was given a tremendous reception, much like when I came back after the war… No one expected me to come back.'
Just before the shooting, Maud heard she'd been awarded an OBE. 'I couldn't believe I'd been given such an incredible honour.' After her recovery, Maud attended Buckingham Palace where Prince William gave the award. "He said to me, 'Oh, you're the lady who was shot! How are you now?' I sent him a copy of my book and a children's edition for their three, called 'Fearless in the Forest."
BBC's Steven Noland interviewed Maud and asked, 'If your God is so wonderful as you say he is, why did he allow you to go through that experience?' Maud replied, 'I was just reading about Daniel this morning… Why do you think God allowed Daniel to be thrown into the lion's den? It was to show His mighty sovereign power in rescuing him without a scratch'.   
As we parted, Maud walked down three flights of stairs and called up to me, 'The Lord allowed me to have that experience to share with the world what a mighty God we have who brought me through!' With her unmistakable Irish accent floating up the echoey stairwell she added yet another prized word which seemed to flow out of her heart so naturally, 'The Lord promised me Gen 28 v 15, 'Behold, I am with you and will keep you wherever you go, and will bring you back to this land; for I will not leave you until I have done what I have spoken to you.'"   
Maud wore her dress with the two bullet holes still intact to a MAF legacy event and explained, "Why throw away a wearable dress?'. Maybe her dress will one day be up for auction or hung in a museum as a remembrance of her sacrificial courage and tenacity to continue, regardless of the risk to her own life or the threat of war, because of her love of God and His people in the deep of Congo.